Free Summer Camp
Covid-19 special program: FREE classes online for ages 2.5-7yrs. Watch, enjoy, learn and have fun with our team of Early Childhood Certified Teachers and Career Professionals, all collaborating to provide your nursery and preschool children. View directly on
youtube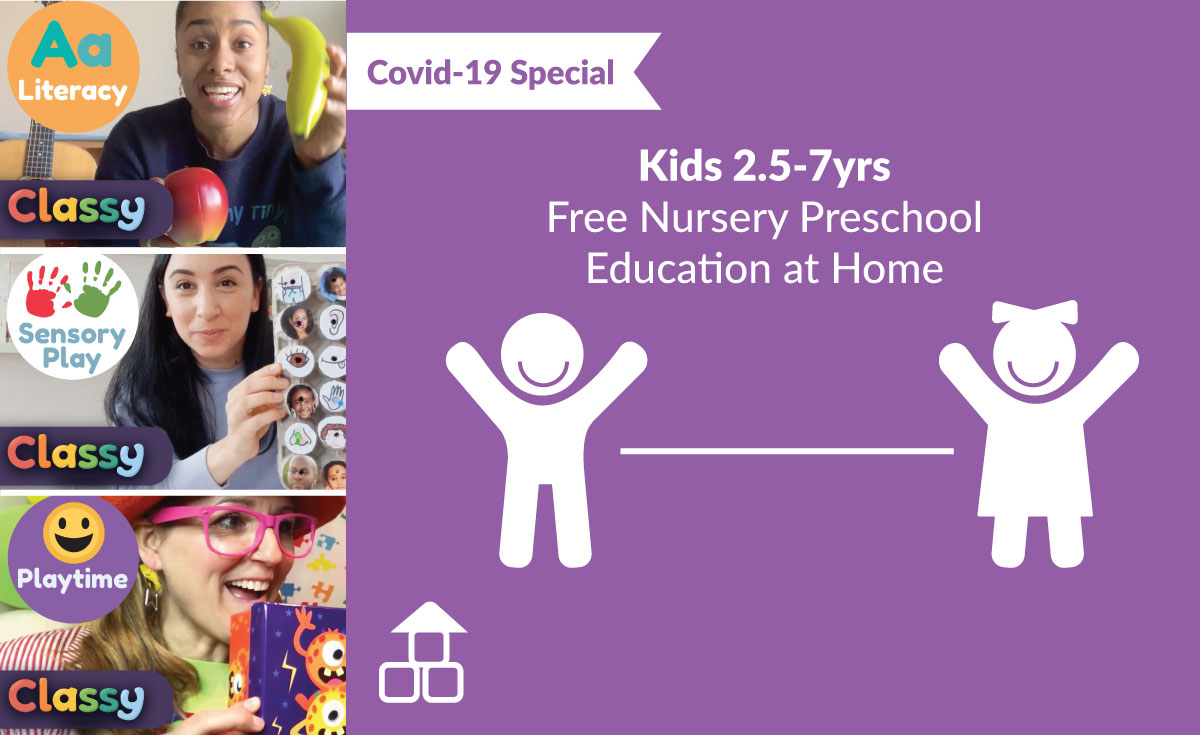 1. Watch classes in all of YOUR favourite subjects!
Classy offers classes in a range of engaging subjects including Literacy, Music, Dance, Sensory Play, Yoga, Sports, Nature, Since and Playtime!
2. It's Every Day of the Week

Classy classes are added daily, every week there's a new theme of the week + every day has a different sub-theme that connects all of our classes together to a meaningful day of curriculum that all of the classes will follow
3. Free to watch Livestream NEW content daily on

YouTube
Classy is a FREE program! Join the live stream to make your life a bunch easier. Tune in at 9-11:30AM EST + another live stream at 12-2:30PM EST
The live stream will include new classes that are not yet added to the playlists.
4. Missed a Classy class? all classes are available on-demand on youtube
Once the live stream for the day has ended the new classes will be added to on-demand watching.